Hawaiian Massage Lomi Lomi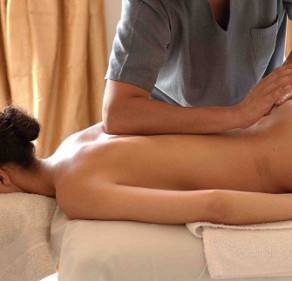 very relaxing and therapeutic massage at the same time. It uses gentle, elongated and smooth massage technique originating from the Hawaiian Islands
through which you may find yourself in a blissful state of harmony of body and soul. Lomi Lomi Massage is based on traditional dances of the same name and the process of this massage look like that.
Very important is the rhythm of its simple and graceful movements. For massages are especially used forearms and elbows.
The effects of massage: stimulates blood circulation, harmonizes the lymphatic system, has a beneficial effect on skin, act to prevent psychological problems, induces relaxation, reduces fatigue, helps detoxify the body.
| | |
| --- | --- |
| 1.350,- CZK | 60 min. |
| 1.500,- CZK | 90 min. |