Baby Massage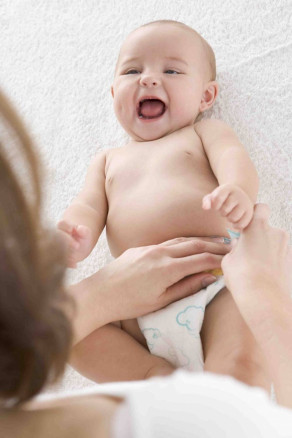 This massage is more about a training for parents to know how to make a good massage to their baby, how to use oils, essences, when is a right time to make a massage and when is not, etc.
It is not so much a massage in the true sense, but rather a gentle, caressing touches that will help to your child to calm down, relax, better sleep and relieve his problems with an abdominal colic.
Older children, who positively accept and tolerate massage and a touch of someone else can come for a massage to our studio.
The effects of massage:
• deepening ties between parents and children
• the establishment of non-verbal communication
• calm - kids will be better concentrated and relaxed, better fall asleep and will be more resistant to diseases and stress
• improvement of allergies, asthma and exema
• elimination of postpartum trauma
• treatment of dyslexia, dysgraphia, dyscalculia, brain dysfunction, Down's syndrome ...
(If you opt for massage in your home: Price + freight 5 CZK / 1 km. At Roztoky and surroundings the freight charge free)
Price:
| | |
| --- | --- |
| 800,- CZK/55 min. | training for parents |
| 650,- CZK/45 min. | baby massage |