Contacts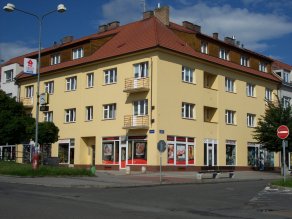 Address:
Lidická 689 (Tyršovo náměstí), Roztoky u Prahy
bus 340 and 350 from Dejvická Ⓜ, Prague 6
train from Masarykovo nádraží or nádraží Holešovice
open Mo - Fri 8 am - 8 pm
after a mutual agreement open also during the weekend - call Markéta.
Contact:
Markéta Velková
606 336 779
marketa@masaze-roztoky.cz
Radka Smilovská
604 711 559
radka@masaze-roztoky.cz
We look forward to meeting with you.
Do you have an idea for a collaboration? Want to join our team?
Mail to: marketa@masaze-roztoky.cz.